EXCLUSIVE CONTENT: LATEST IMAGES OF THE MAJESTY 111 SUPERYACHT REVEALED
The yachting world has been abuzz with excitement as new images of the latest superyacht – the Majesty 111 model have just been released, showcasing the stunning exterior and interiors of this impressive vessel. The latest addition the Majesty Yachts Superyacht Collection made her global debut at this year's Dubai International Boat Show and has been in the yachting world's spotlight since.
Expanding the horizon of design, engineering, architecture, and technical features, Team Gulf Craft brings you a redefined new breed of luxurious superyacht while maintaining the brand's DNA. ​ Gulf Craft and Netherlands-based Phathom Studio join hands to pen the bold exterior lines, refined interior aesthetics, and yacht design. A superyacht with a meticulously designed tri-deck configuration and a functional "mid-century modern" design language that follows function, offering a seamless indoor-outdoor connection and strong adaptiveness for the charter market to appeal to a wider audience.
Gulf Craft's commitment to cutting-edge technology and innovation can be seen in our signature semi-displacement hull platform which facilitates colossal interior volumes on a sub 300GT vessel without sacrificing performance.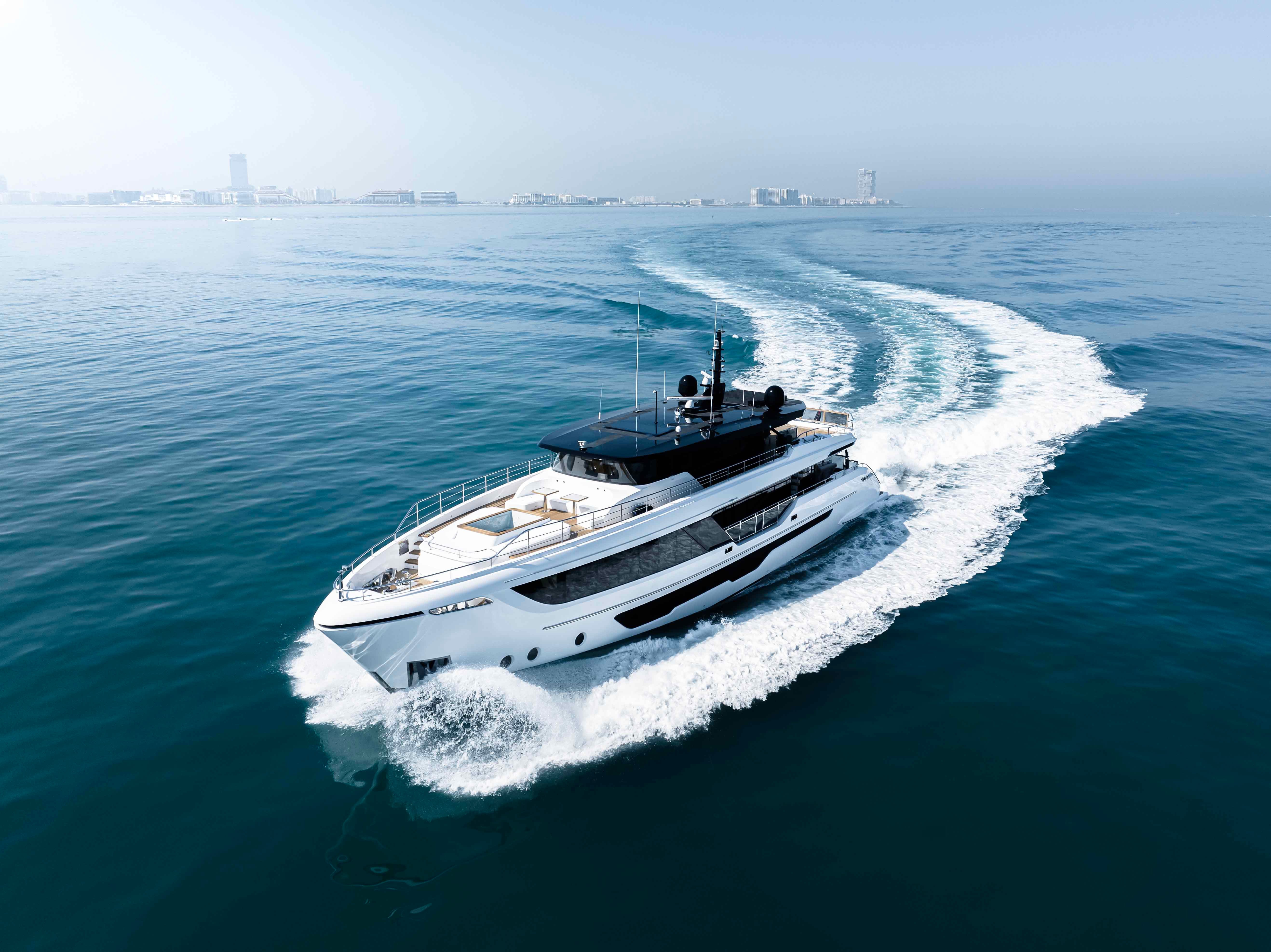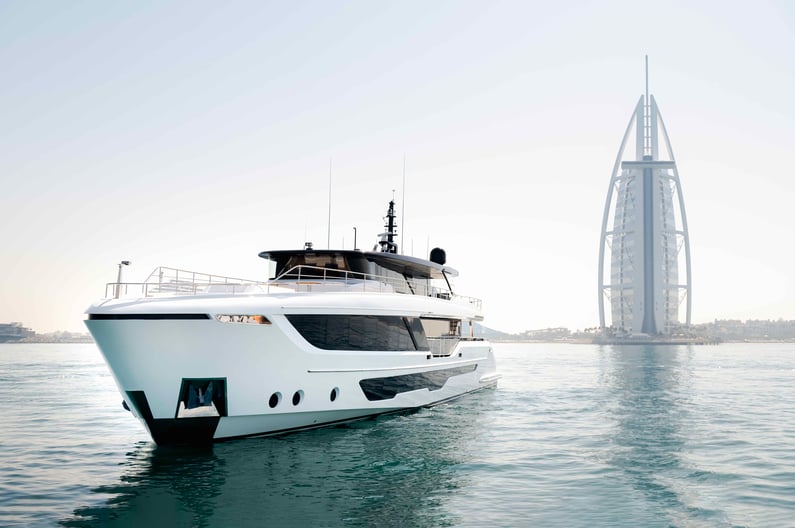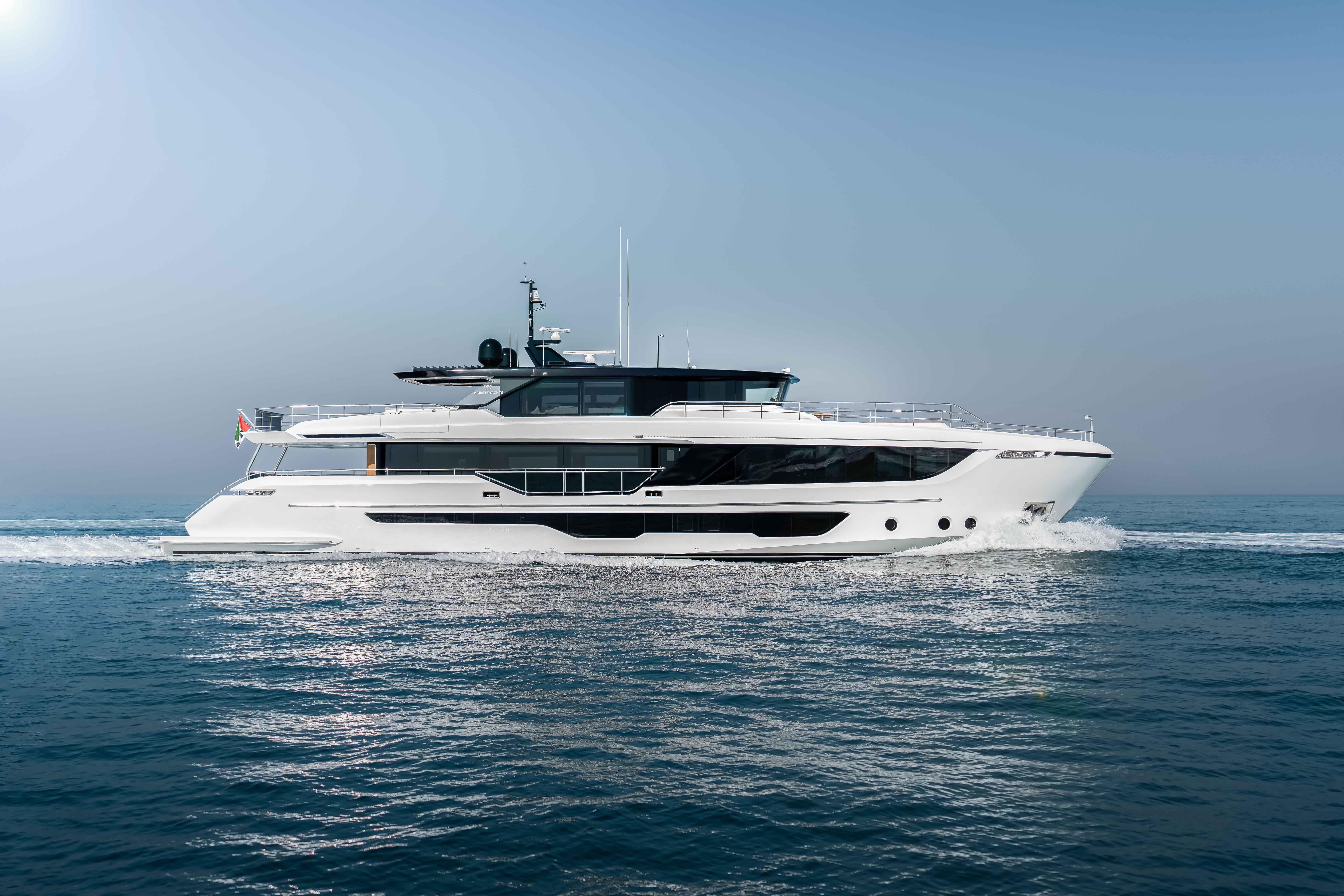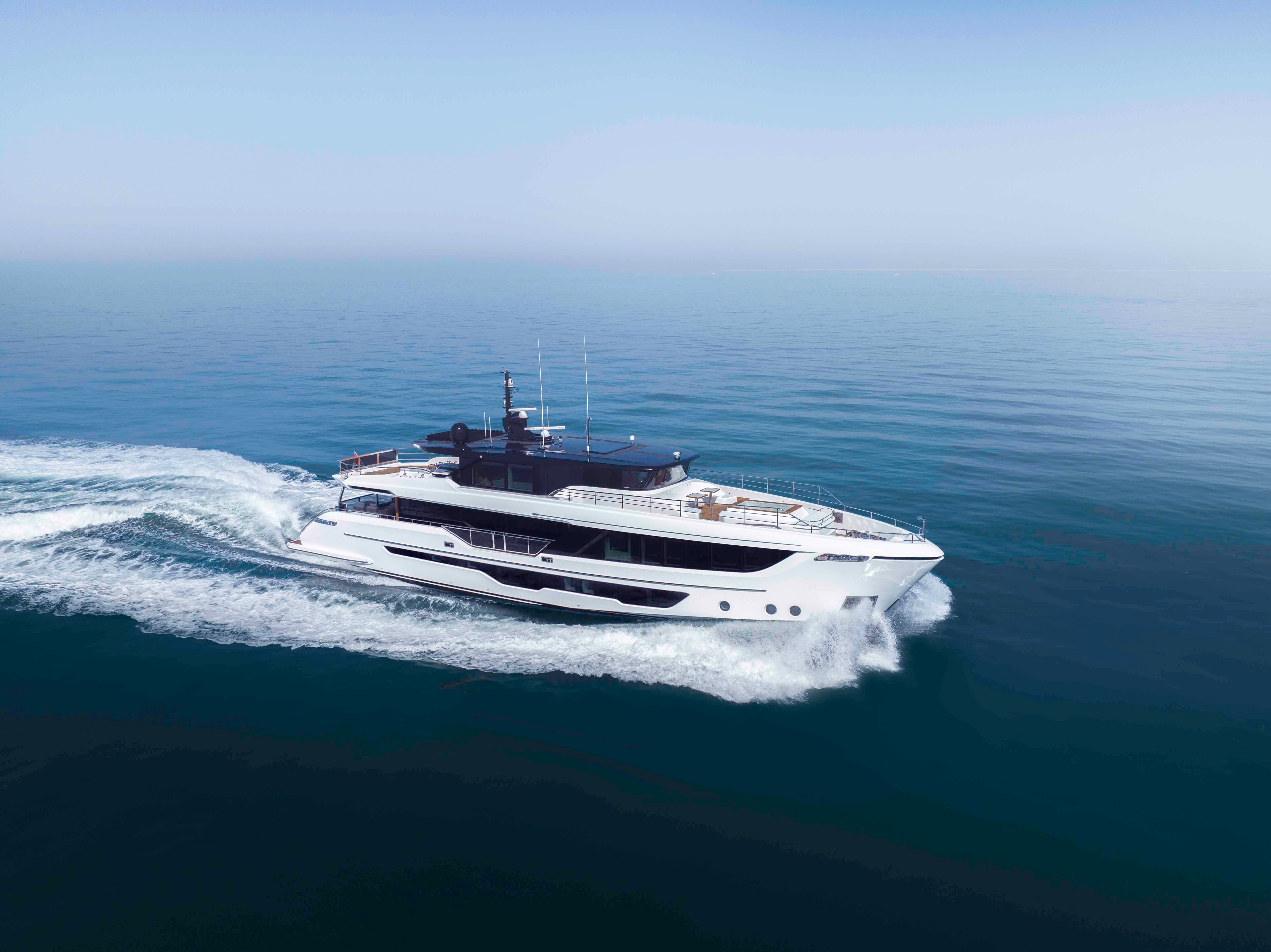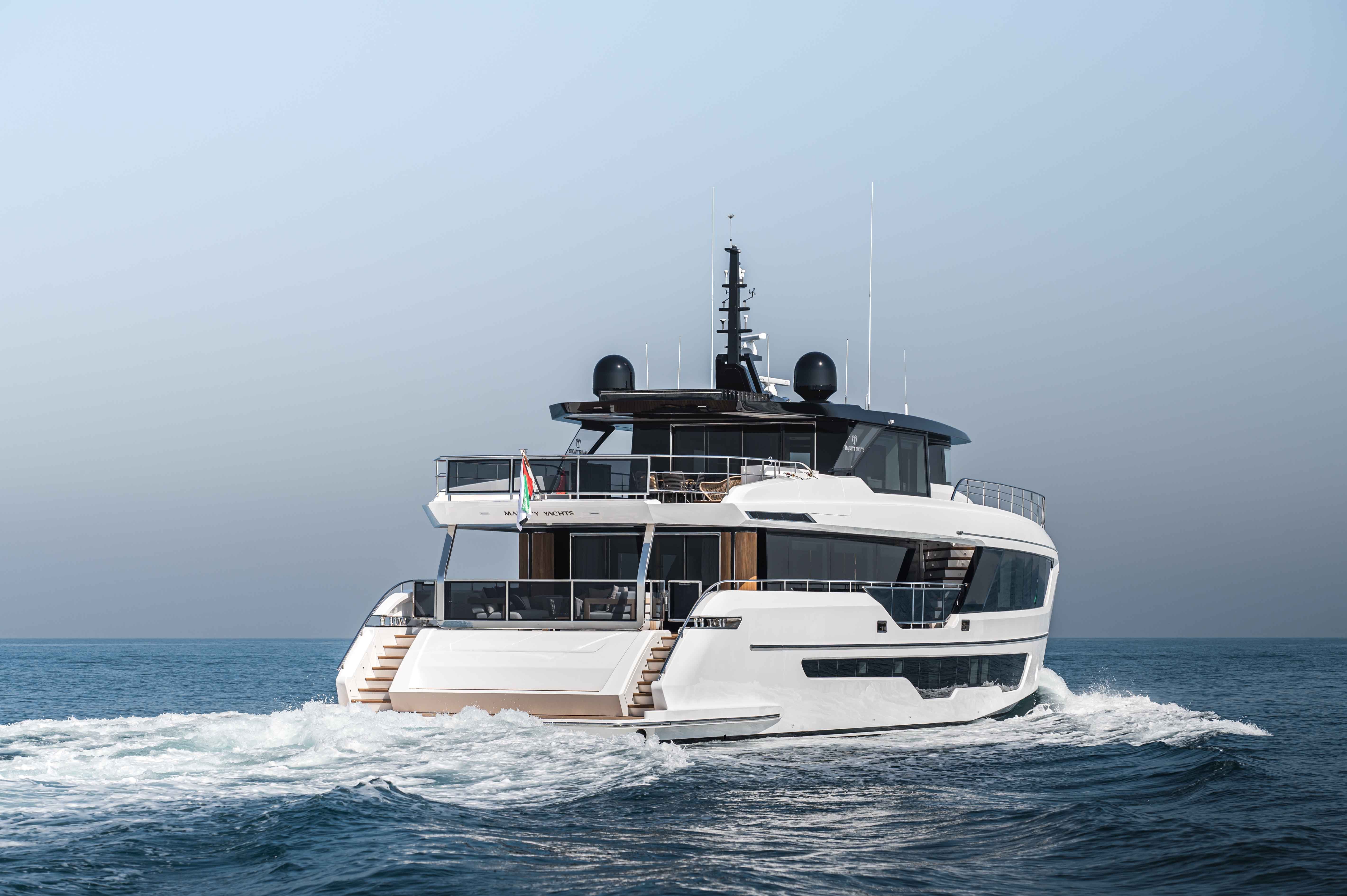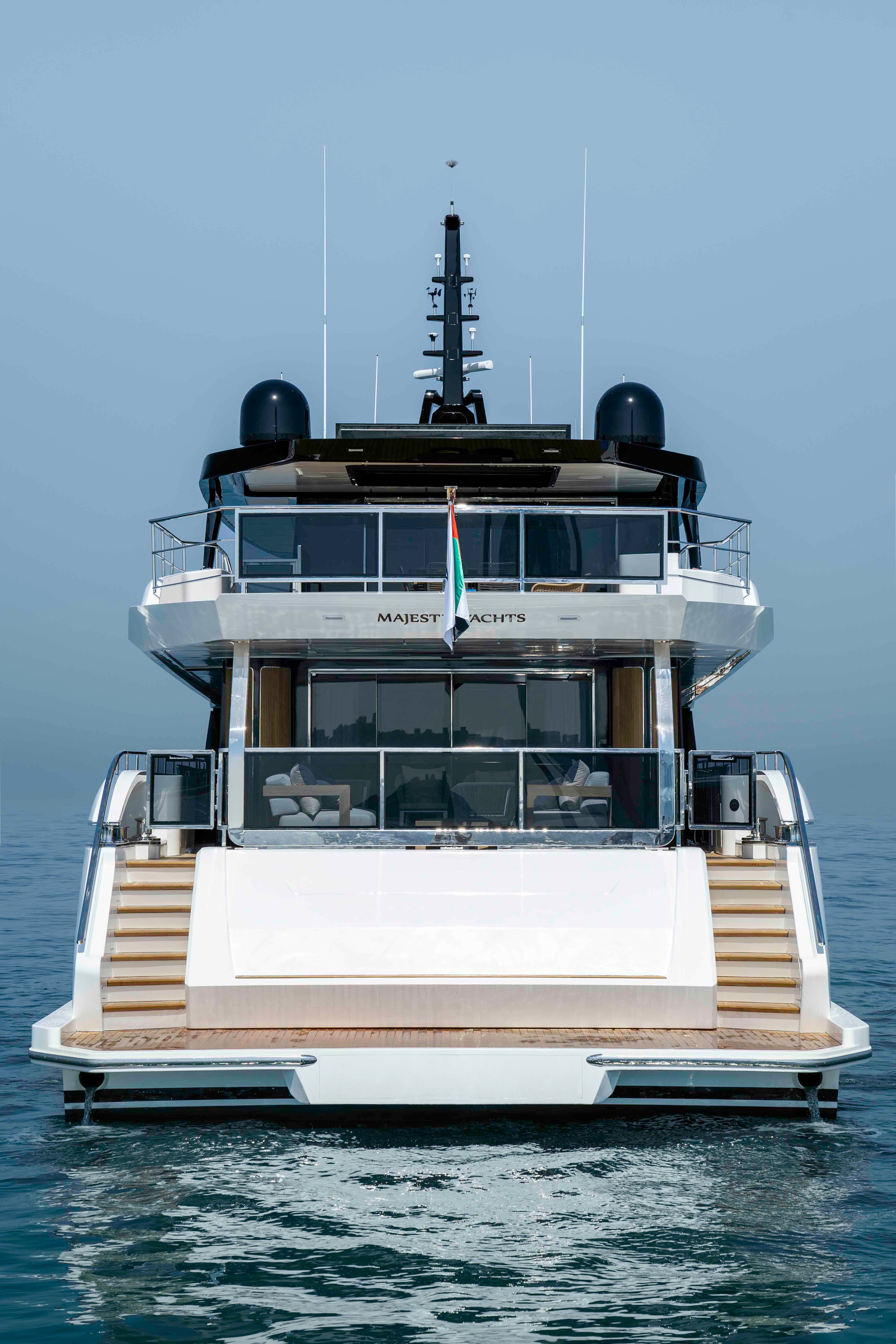 The 240GT superyacht features 6 plush staterooms layout including the owners and a cathedral-like 15sqm forward VIP cabin, which is redefining spatial planning for all vessels in its segment. It slots between the existing Majesty 100 and Majesty 120 models, which Mohammed Al Shaali, Chairman of Gulf Craft, has explained is a deliberate strategic move to fill this space rather than add a larger addition to the Majesty Yachts Collection of Superyachts.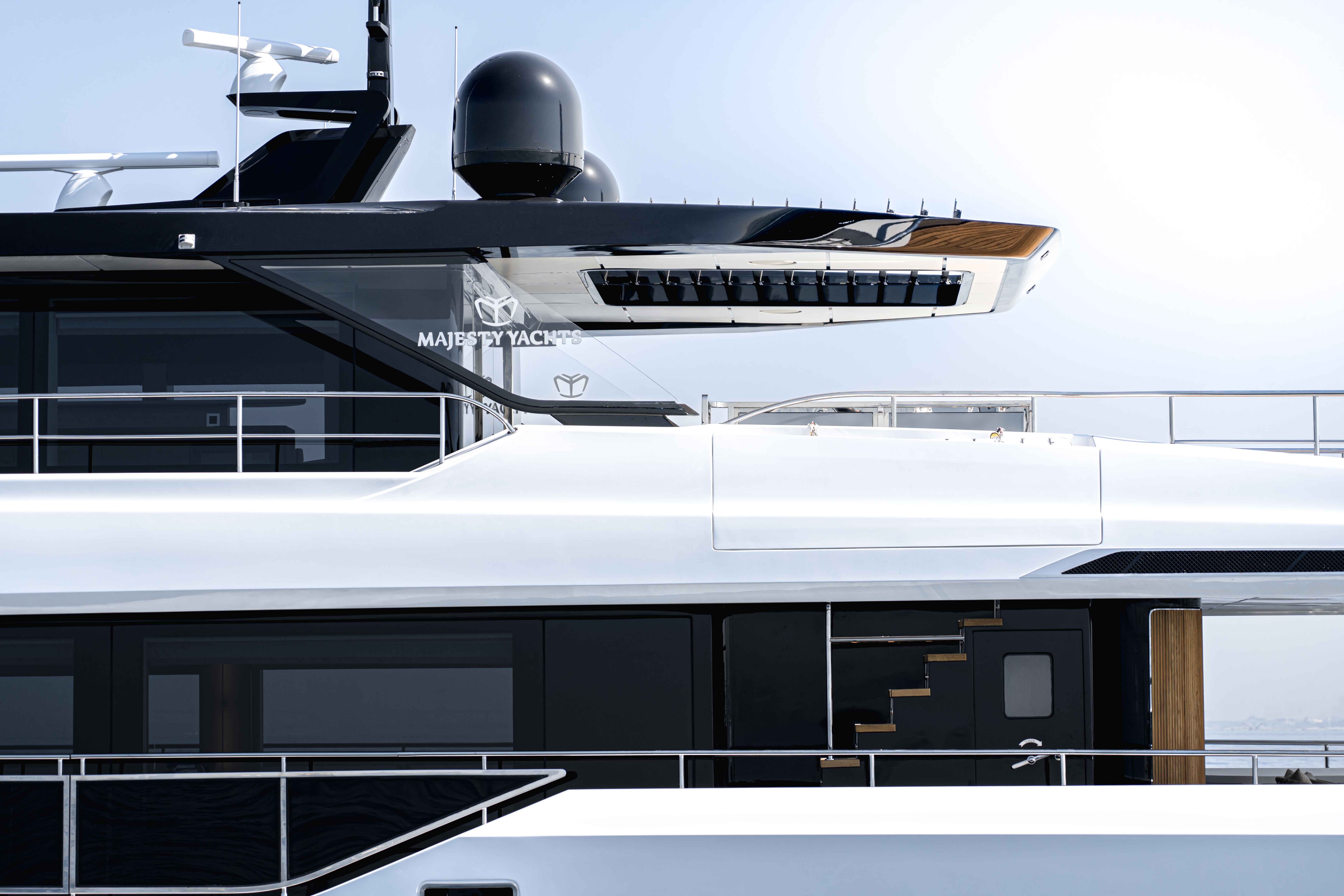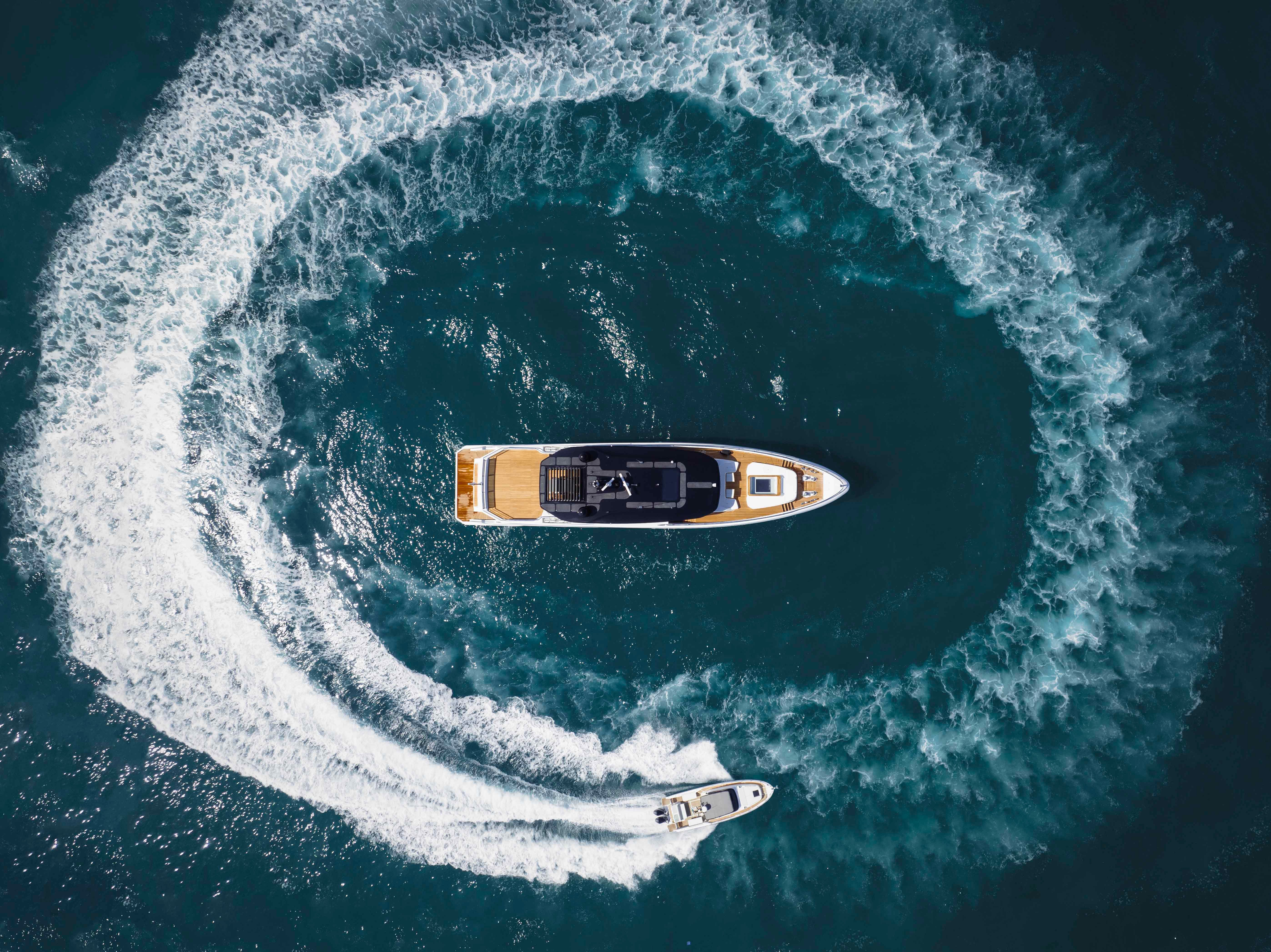 As you step aboard the yacht, the level of luxury and attention to detail is immediately apparent. She features an increased use of glass throughout that floods her interior with plenty of natural light. The open-plan saloon also flows into her dining area where up to 12 guests can enjoy a formal dining experience. Optimized livability & the seamless indoor-outdoor connection is achieved with large and tall expanses of glazing, nearly 40% more than a sub-100 ft yacht for a light and airy atmosphere in the interiors and unrestricted exterior views throughout various segregated social zones on the various decks.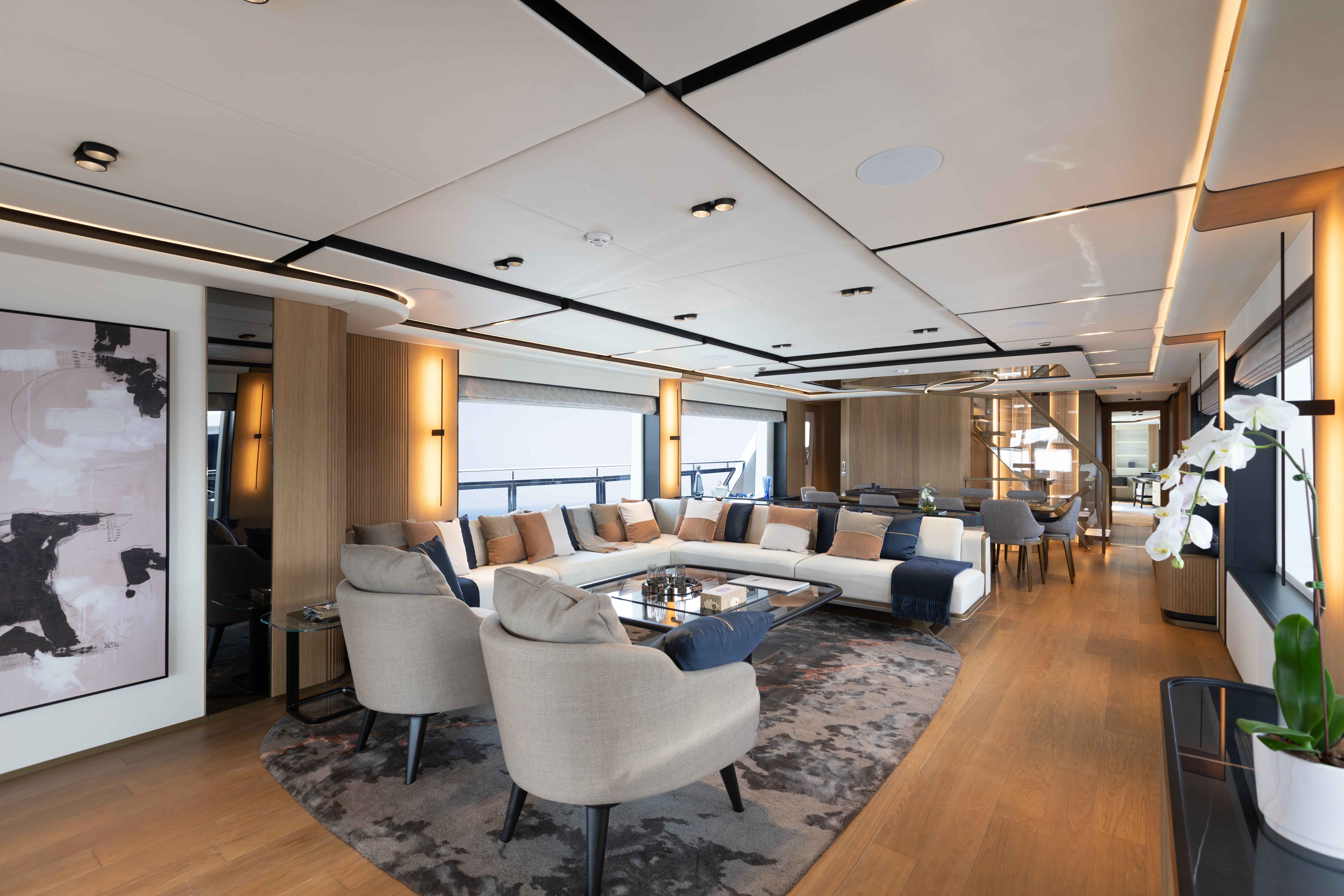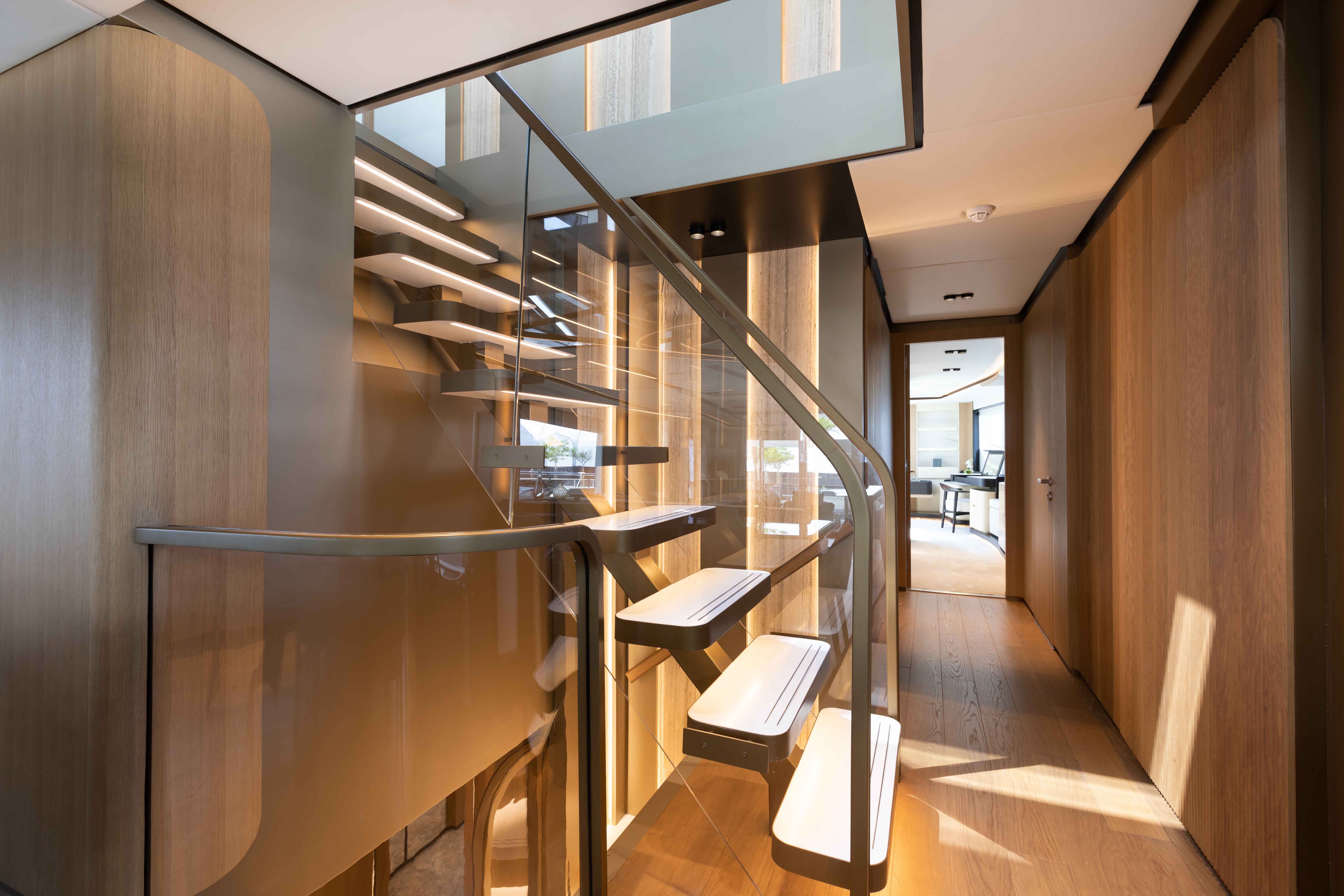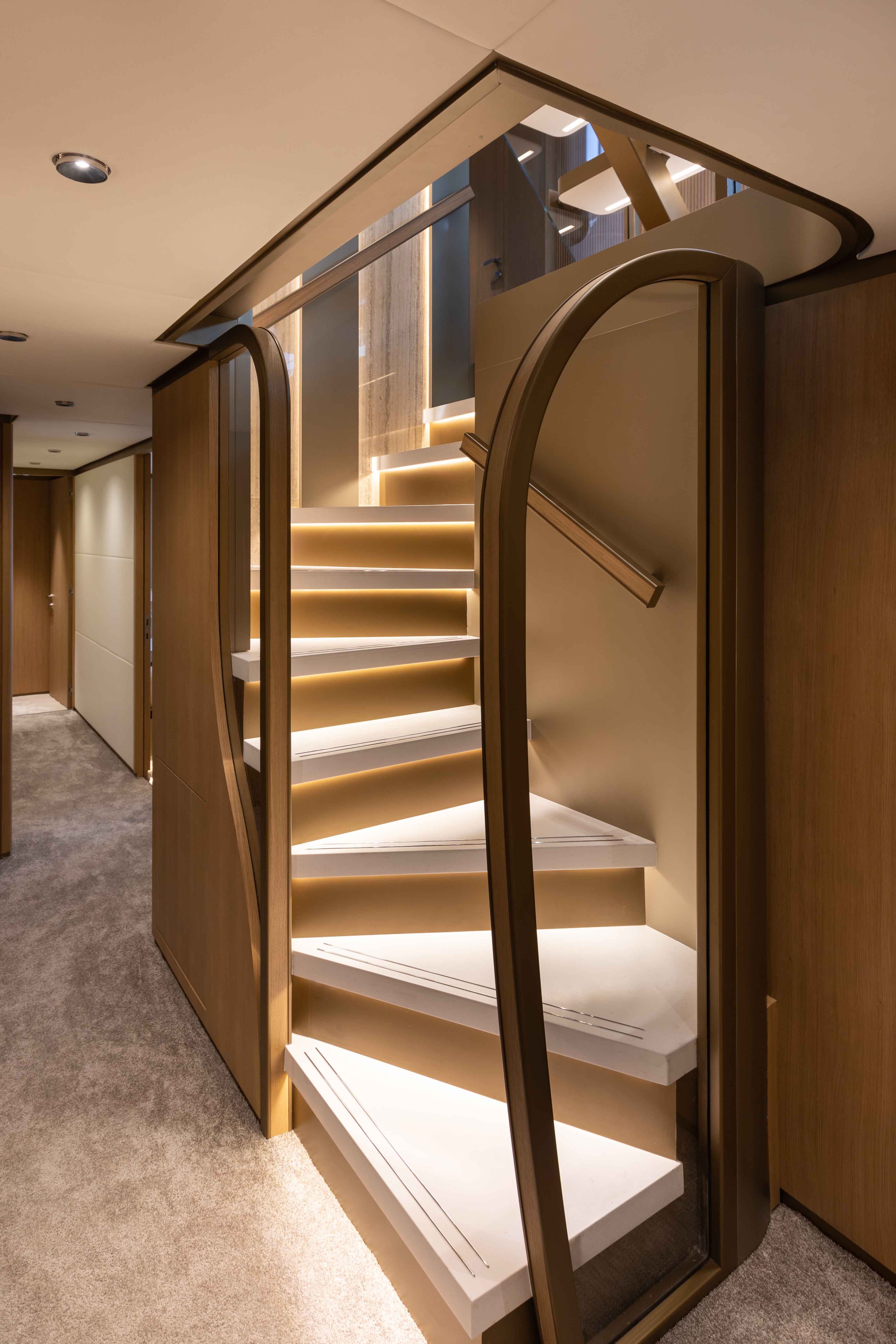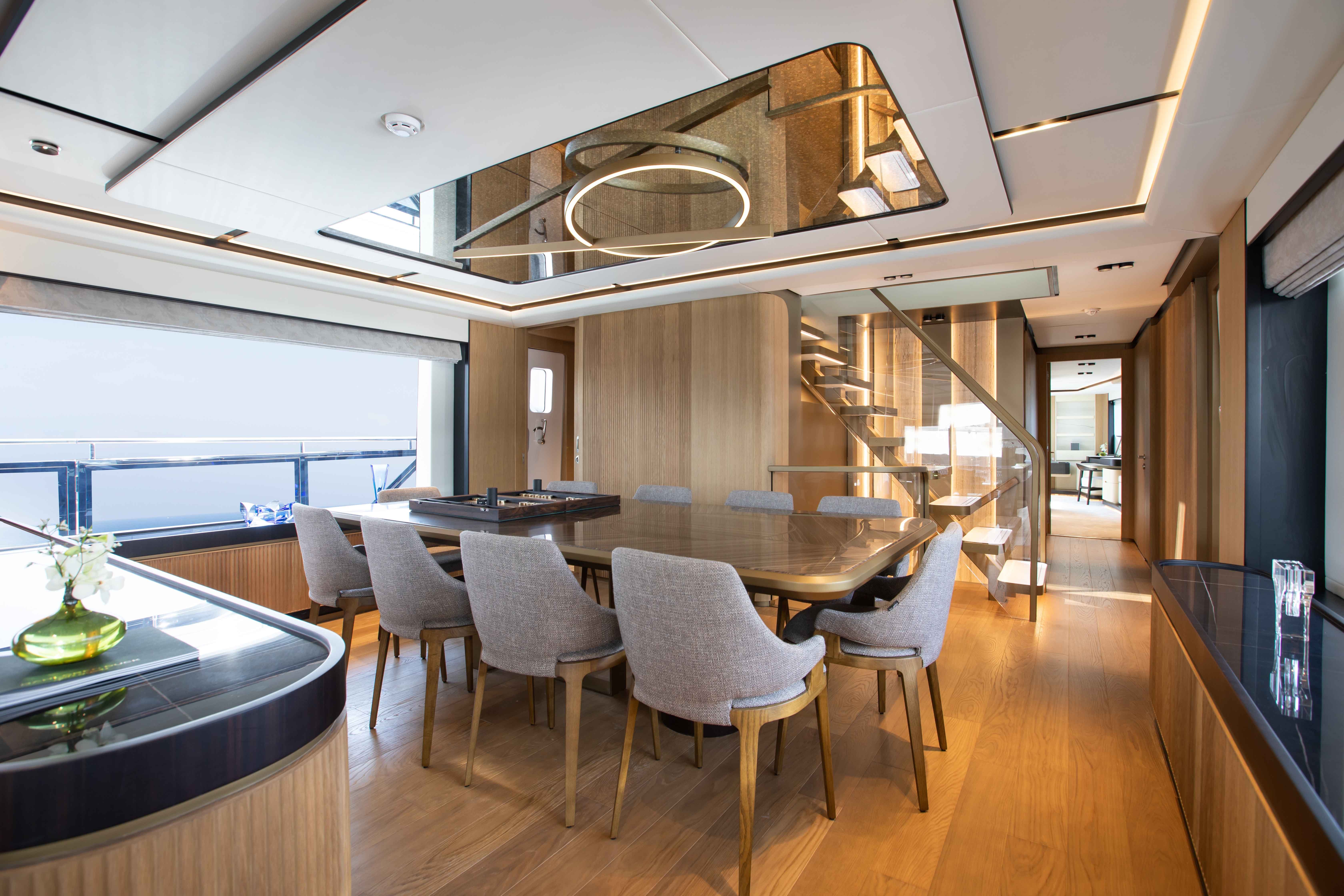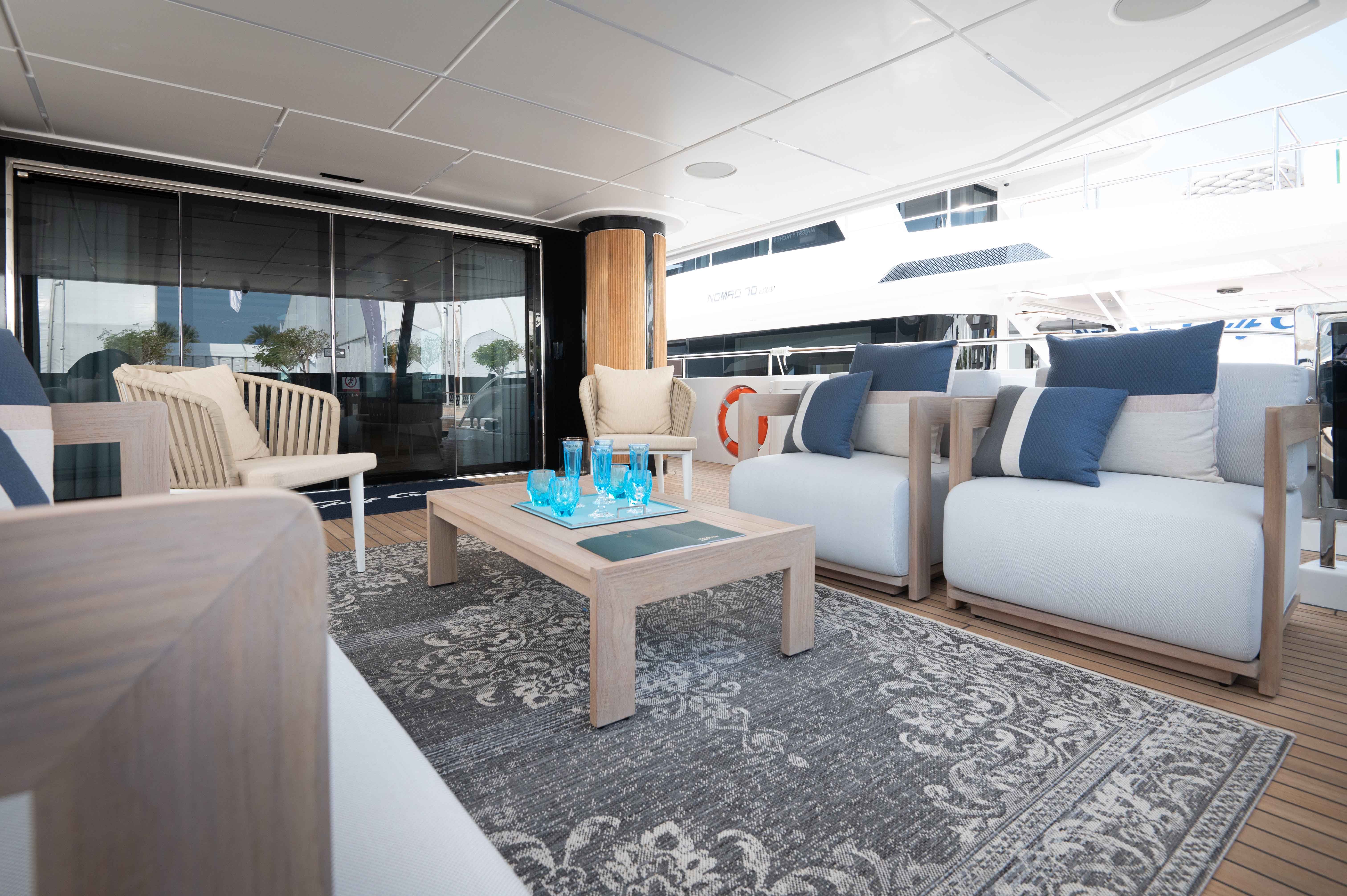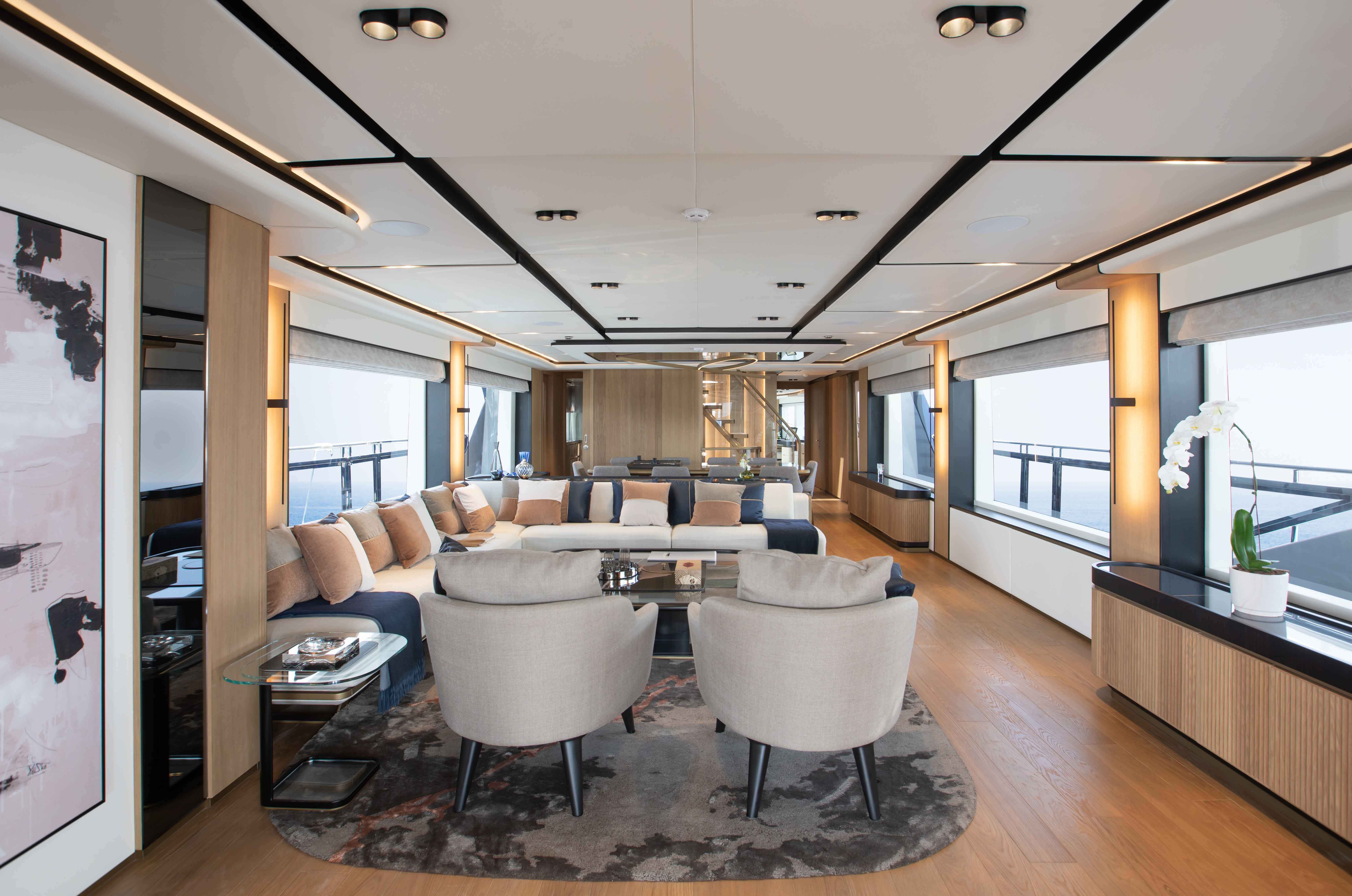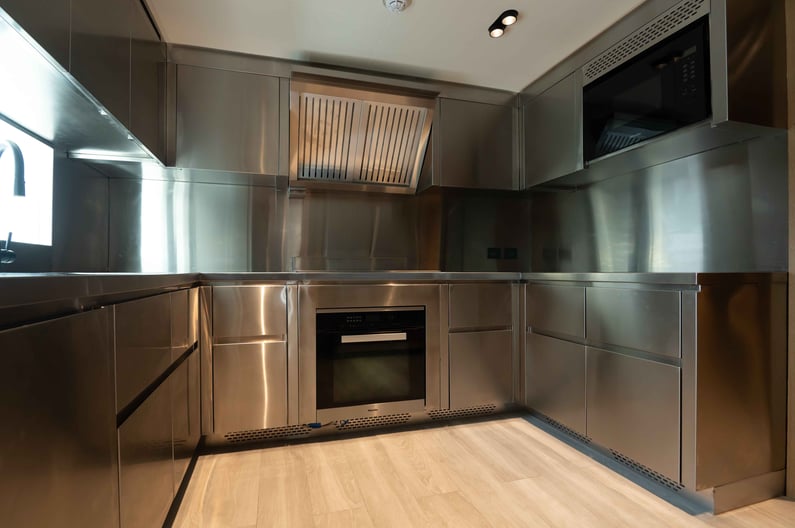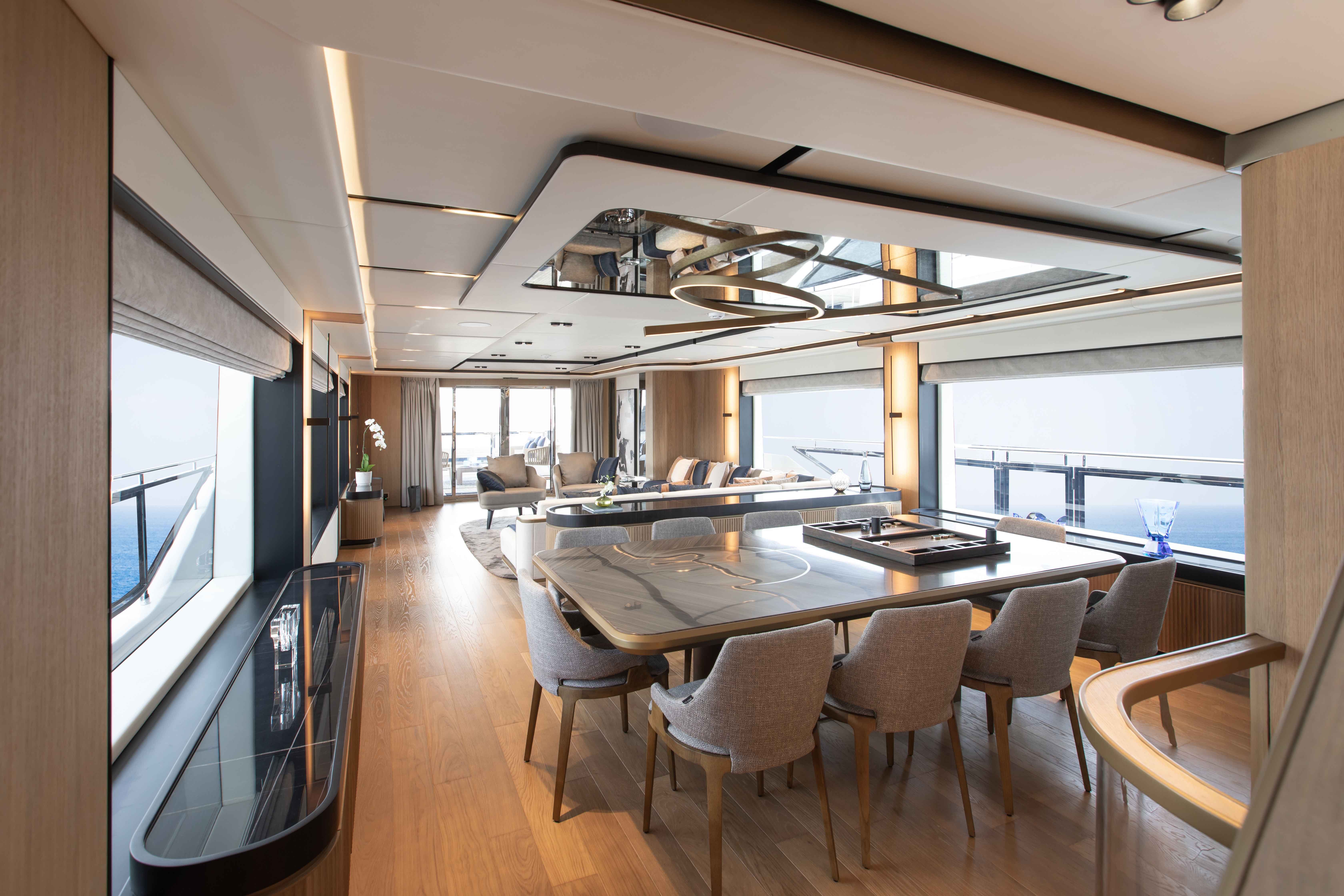 ​. At the forward end, the owner's stateroom features a mesmerizing skylight into the upper deck plunge pool creating wonderful reflections while pouring in natural light. This unique feature elevates the space, taking it to a whole new level of design excellence and architectural ingenuity. The full-beam owner's stateroom also includes an ensuite bathroom, walk-in-wardrobe, and study/office space.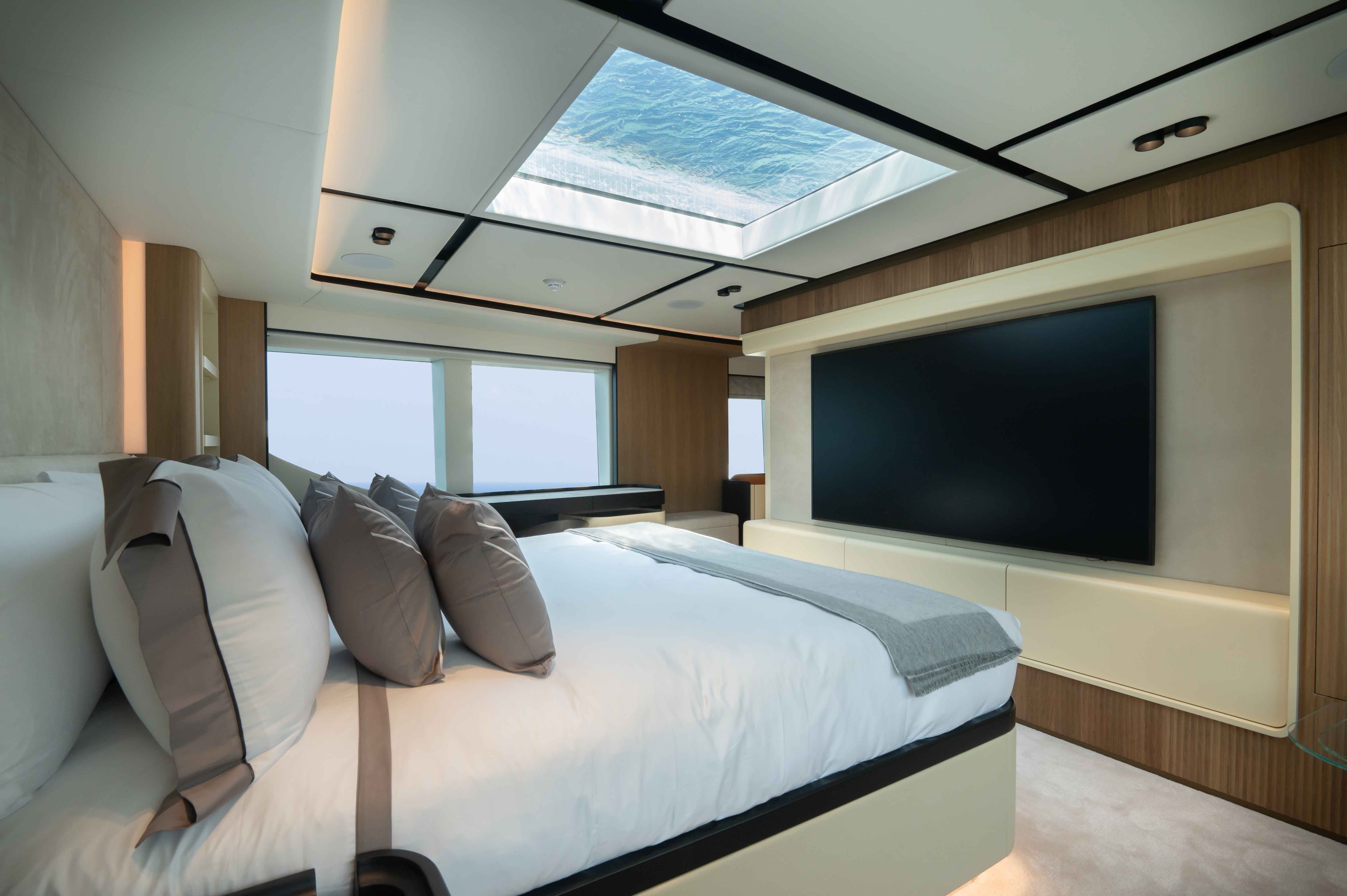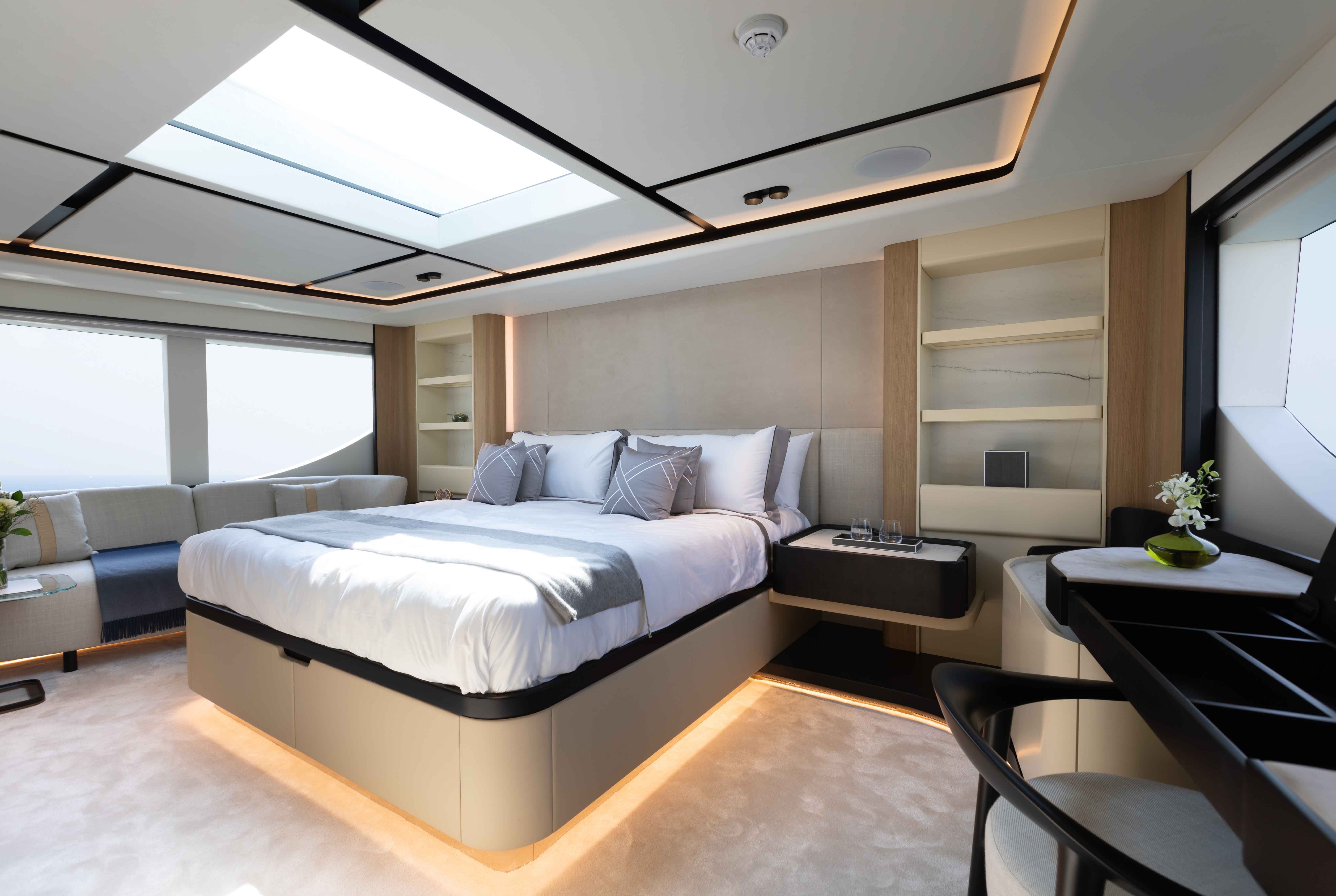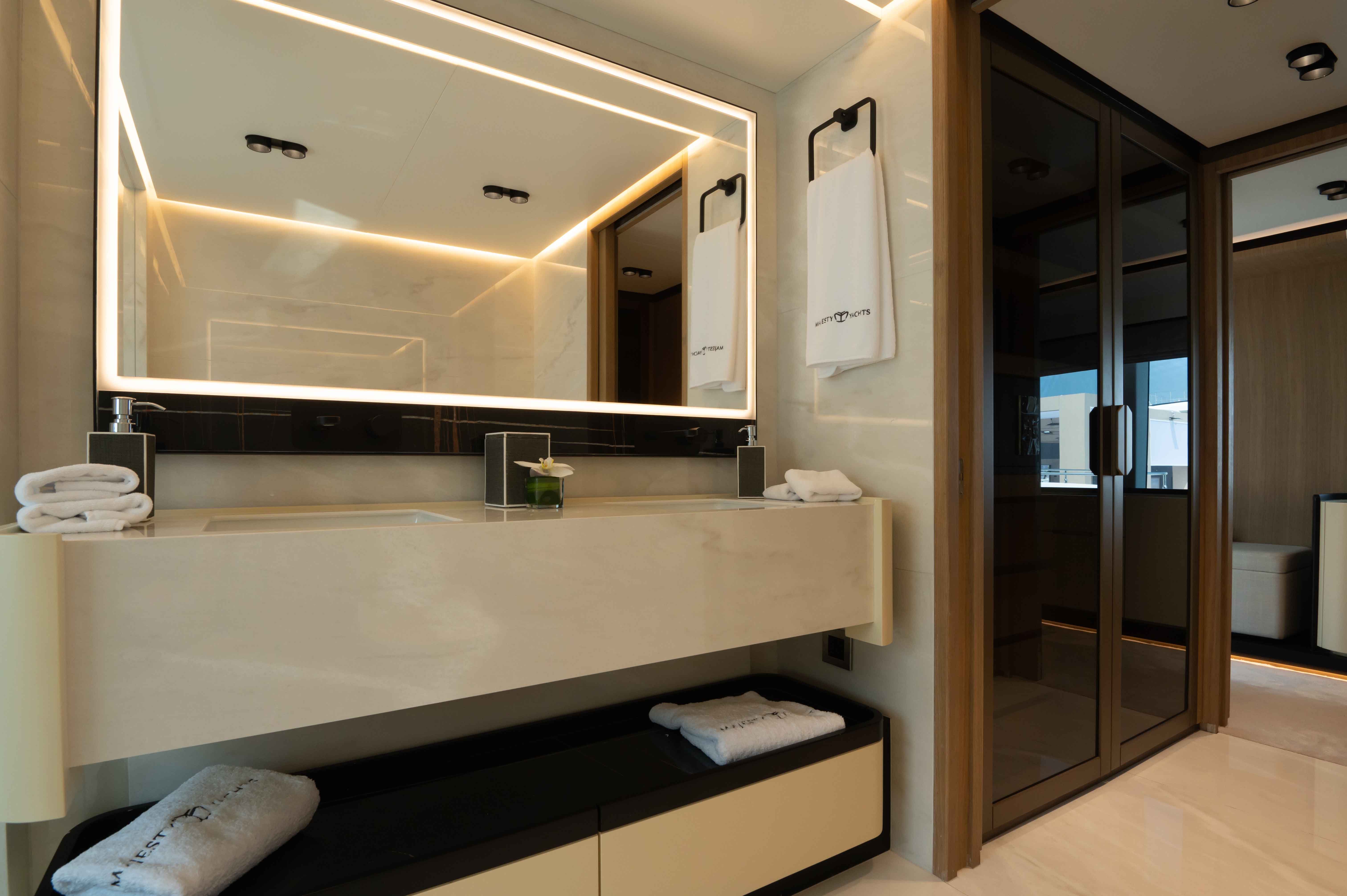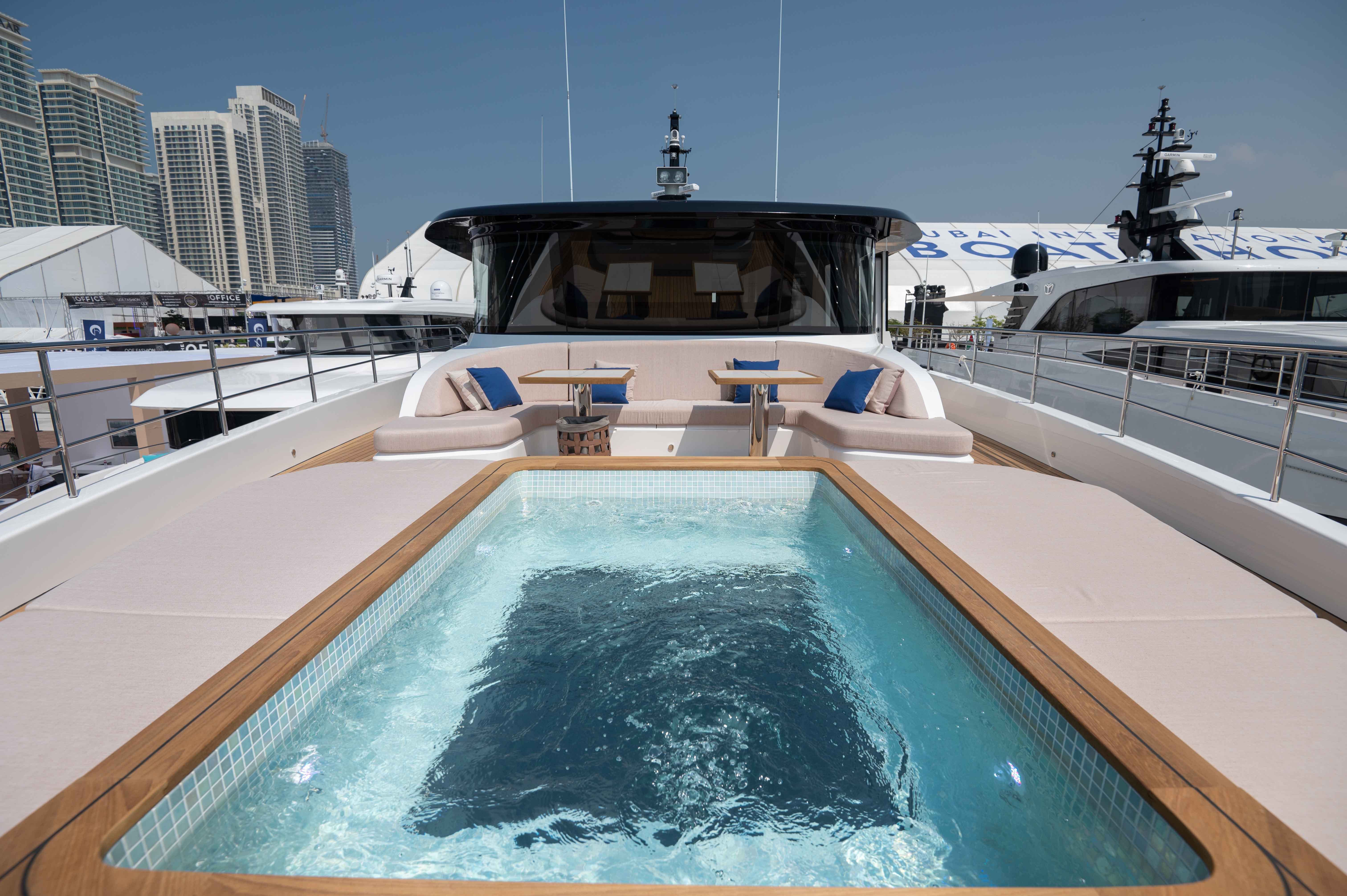 The 56 sqm asymmetric upper deck sky lounge offering 270-degree panoramic views of the breathtaking surroundings, macro social zones, optional openable roof,​ and alfresco exterior dining with roof cover are standout features due to its sheer size. Large open deck for configurable furniture arrangements, an asymmetric sky lounge with 270-degree panoramic views, a foredeck plunge pool, ample storage spaces both inside and outside for marine toys, a 4m+ tender, jet ski at the swim platform are integrated through meticulous market research, and trend forecasting for a wider global market.