GULF CRAFT SUCCESSFULLY CARRIES OUT FIRST SEA TRIAL FOR THE TRI-DECK MAJESTY 120 SUPERYACHT
The recently launched tri-deck Majesty 120 has completed its first sea trial ahead of its late-April delivery. During the first sea trial, the Majesty 120 successfully completed the testing of its MTU engines, Kohler generators and other fundamental equipment.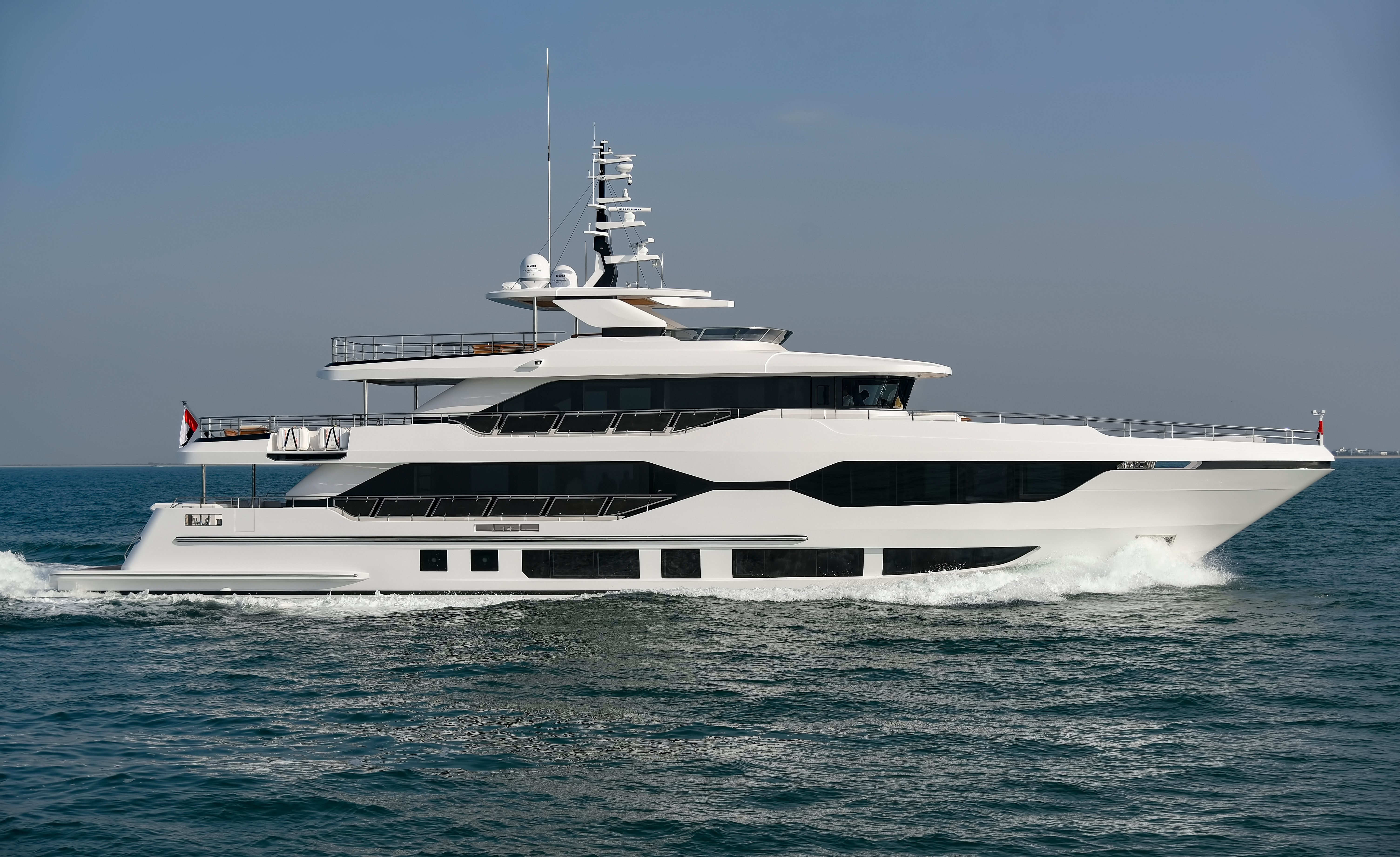 The stunning addition to the Superyacht Collection of Majesty Yachts will be heading to its next sea trial in the coming weeks for more thorough and extended testing. The Majesty 120's new advanced electrical system, which replaces the traditional hydraulic system, will be put through its paces in a series of dock and sea trials. The engines and generator systems will also undergo extensive testing with the presence of the team from MTU, Kholer and class surveyors.Paul Gray, Chief Operations Officer said: 'The completion of Majesty 120's first sea trial was another successful addition to the yacht's production milestones. The GRP and Carbon Fiber superyacht truly is a masterpiece and a perfect example of what the future of yacht building looks like.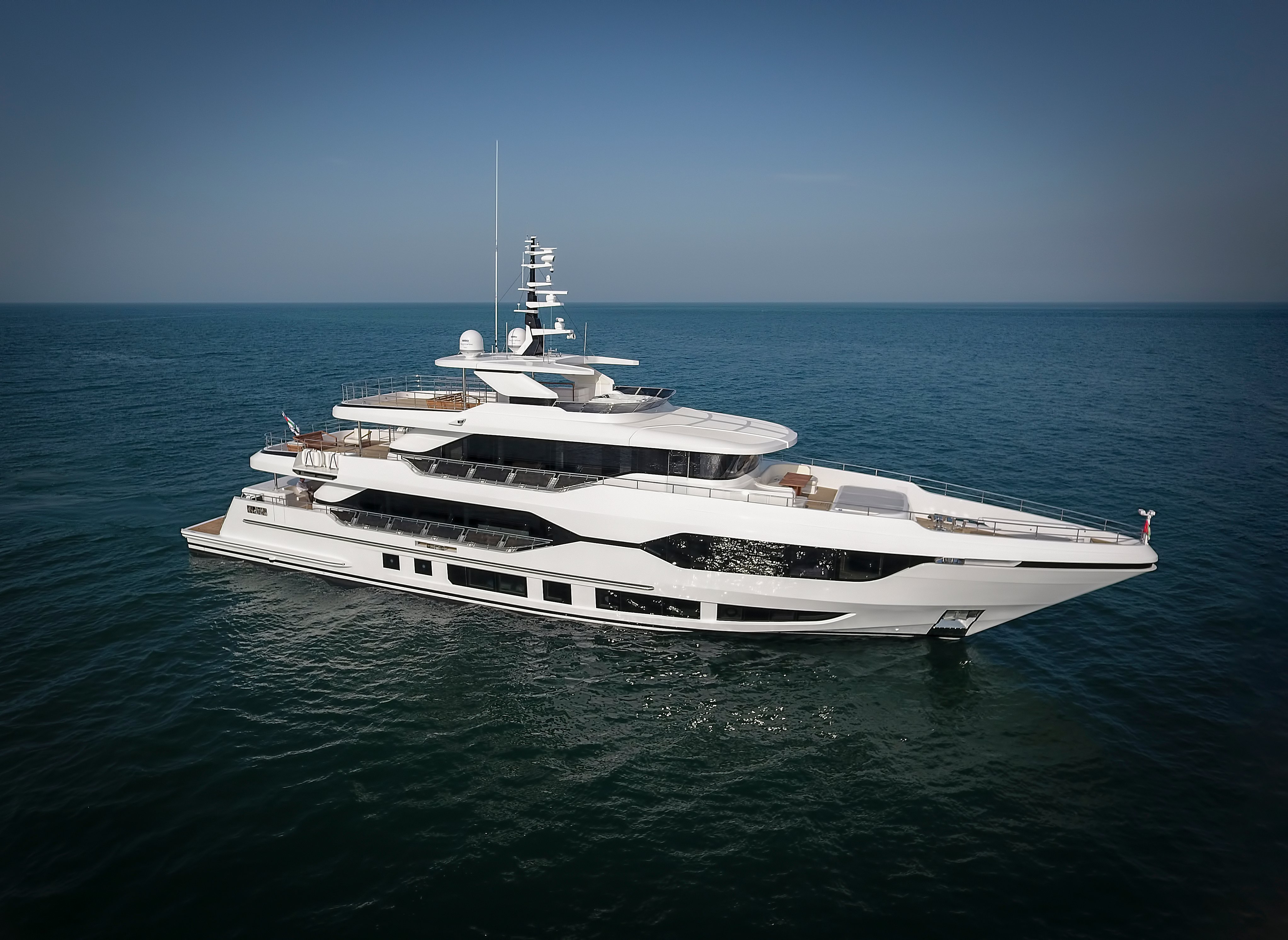 'Everything except for the engines and generators are electrically powered – from the fin stabilisers to the thrusters and steering, from the balconies to the passerelle. None of the systems onboard require any use of hydraulics, this leads to a much quieter yacht that is also much more efficient to maintain.
We have listened to the markets demands for more efficiency as well as more comfort onboard and we are confident that the Majesty 120 not only meets these demands but also represents a new era of Majesty Yachts around the world.'
The exterior design of the Majesty 120 features a dynamic exterior profile coupled with angular lines and contemporary styling. The shipyard's in-house design team is responsible for the exterior styling which perfectly follows the brand's new DNA of Majesty Yachts- Superyacht Collection.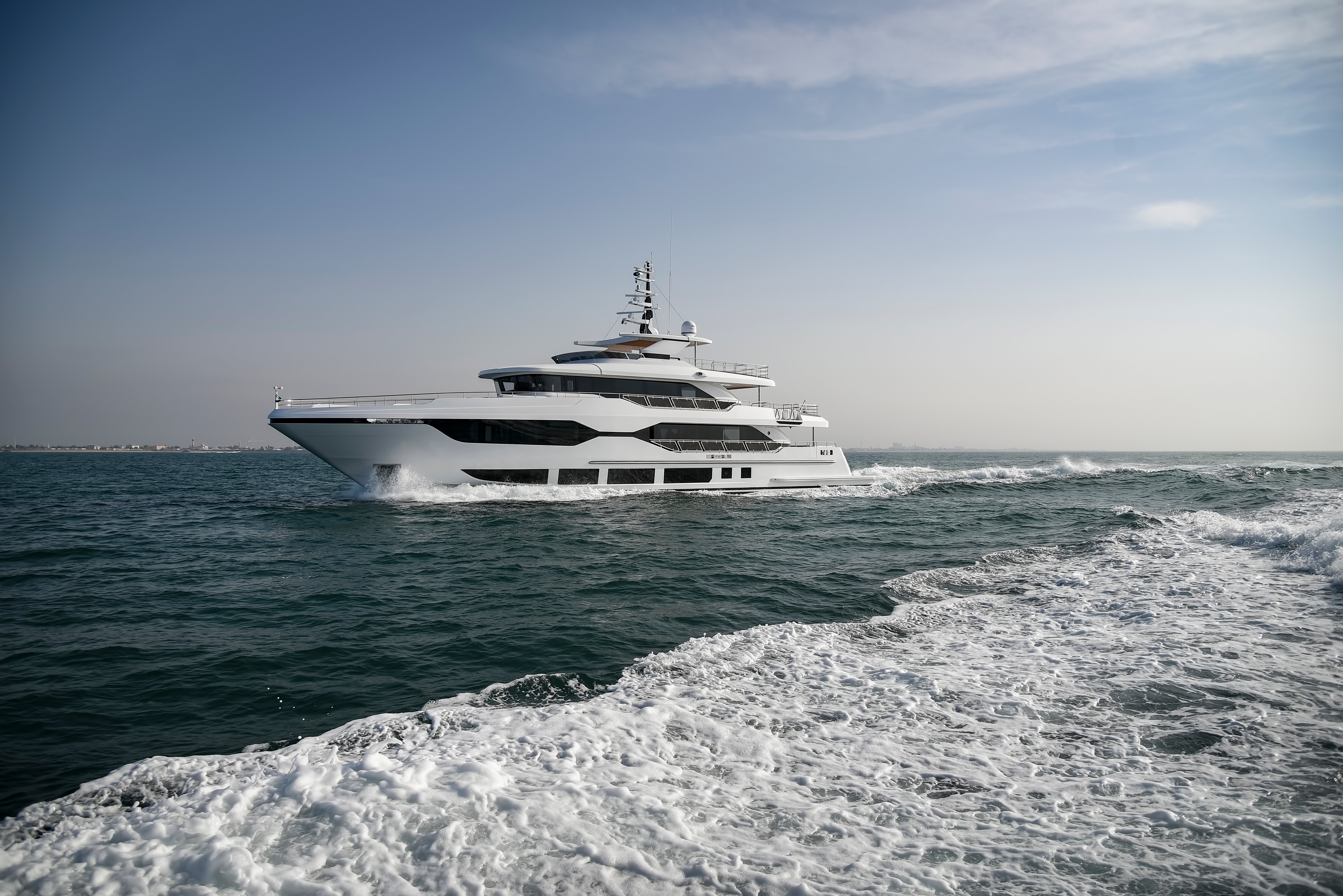 Gulf Craft's collaboration with the Cristiano Gatto Design Team on the Majesty 120 follows the successful cooperation on the Majesty 140 which won multiple awards in Europe and US. Onboard the Majesty 120, Gatto's team delivered an interior design that is universally appealing as briefed by Gulf Craft and worked alongside the shipyard to ensure the end result brought that vision to life.
The Majesty 120 accommodates up to 10 guests across five spacious staterooms in a first-of-its-kind asymmetric layout. A total of seven crew can also be accommodated onboard.
The Majesty 120 has a confirmed Gross Tonnage of 290 GT and is powered by twin MTU 2,600 hp each. The total length of the superyacht is 37 metres (120'), it has a beam of 8.10 metres (26') and a draft of 2.00 metres (7').